Pediatric & Adolescent Gynecology
Overview
Pediatric & Adolescent Gynecology (PAG) clinic was set in May 2000, which was the first PAG clinic room in China. PAG was formally founded in Oct. 2012. Presently, there are 7 full-time pediatric and adolescent gynecologists, 1 specialist nurse, including 1 chief physician, 2 attending physicians, 2 physicians with doctoral degree and 3 with master degree.
The department was approved as the only pediatric and adolescent gynecological training and research center in Mainland China in 2017 by International Federation of Infantile and Juvenile Gynecology (FIGIJ). 4 senior doctors are members of FIGIJ; the director of the department is the standing member of the Asia-Pacific PAG Association. A Chinese special session of the 19th Global Pediatric and Adolescent Gynecology Conference was successfully held in Melbourne. In 2019, it cooperated with the Zhejiang Women and Children's Foundation to launch the "Protect the Future Mother" project for the first time in the country to train full-time pediatric and adolescent gynecology (PAG) doctors.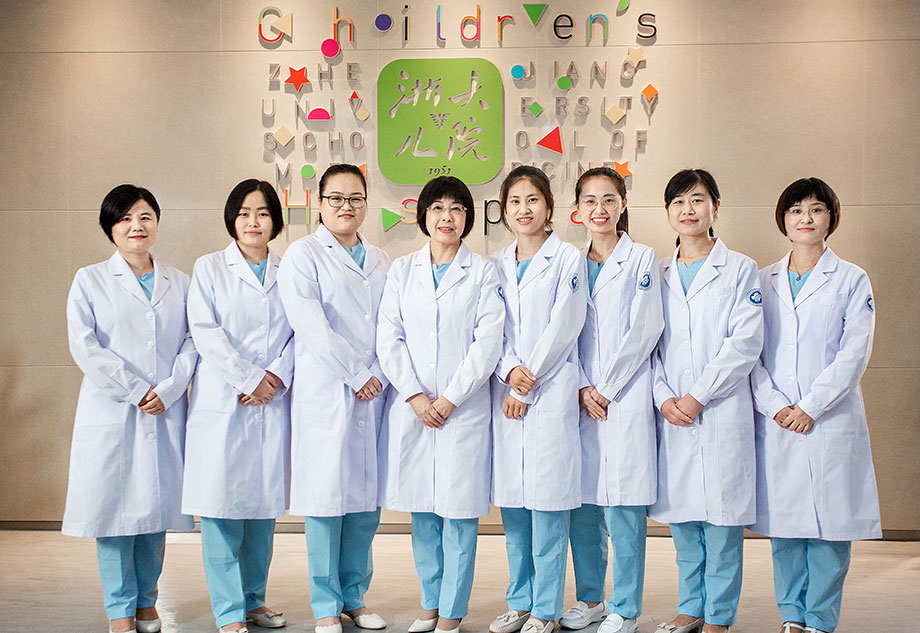 Service
Pediatric and Adolescent Gynecology provides services in the female genital development, sexual physiology changes, health care and disease management, including vulvovaginitis, labial adhesions, vaginal foreign bodies, hymen atresia, vaginal atresia, Herlyn-Werner-Wunderlichi syndrome (HWWS), early breast development, precocious puberty, sexual retardation, Turner syndrome(TS), disorder of sexual development (DSD), congenital adrenal hyperplasia (CAH), adolescent menstrual disorders, amenorrhea, dysmenorrhea, premenstrual syndrome, polycystic ovary syndrome(PCOS), adolescent endometriosis, breast fibroids, vaginal tumors, ovarian tumors, breast abscesses, vulvar abscesses, etc. The annual outpatient visits exceed 30,000, with patients from all over the country. There are about 300 surgeries per year. The hysteroscopy technology was firstly used in the diagnosis and treatment of pediatric gynecological diseases.

Professional Features
The department has rich experience in the diagnosis and treatment of precocious puberty, vulvovaginitis, hypopigmentation of vulvar skin, vaginal foreign bodies in children. It also has extensive experience in the diagnosis and treatment of female genital tract malformations in girls at low age.

Research
Up to now, more than 60 young doctors were trained at PAG. The department holds national and provincial continuing PAG education program to train gynecologists 8 times since 2012. Many scientific research projects of Natural Science Foundation, Health Commission, and Education Department of Zhejiang Province have been conducted. One practical technology and invention patent were certified.

Expert Team
| No. | Name | Academic Rank |
| --- | --- | --- |
| 1 | | Associate Chief Physician |