How to give
Volunteer Services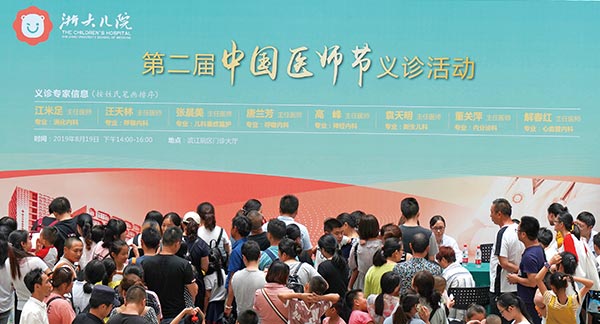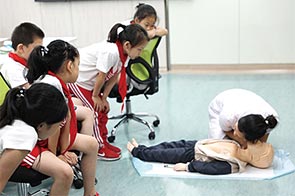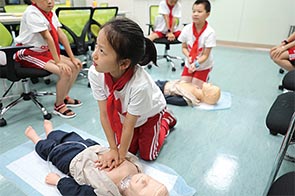 The Children's Hospital puts great efforts to build a distinctive brand of volunteer service"Volunteer of Zhejiang University Children's Hospital". Thousands registered volunteers annually provide more than thirty thousand hours of volunteer services for patients and families, warm smile and considerate services from volunteers appearing at the information desks, nurse stations, and wards have built the most beautiful scenery of the hospital.
The Volunteer Office of the Children's Hospital holds regular orientation training sessions for volunteers from Universities in Zhejiang Province, companies, and other organizations. Bringing health and happiness to all children is the eternal pursuing and consistent philosophy of the Children's Hospital of Zhejiang University School of Medicine. As a top comprehensive pediatric medical center in China, it is committed to constantly improving the level of pediatric care and ensuring children's life quality and health, integrating humanistic care into clinical diagnosis and treatment and hospital comprehensive management. Hospital tailored a series of activities to make children happy, for example, live broadcast of health education, get-together party, child life services, Shiguang Library, painting, baking, little firefighters role play etc., with the support of volunteers.
If you want to be a volunteer, please contact us:
Tell: 0571-86670277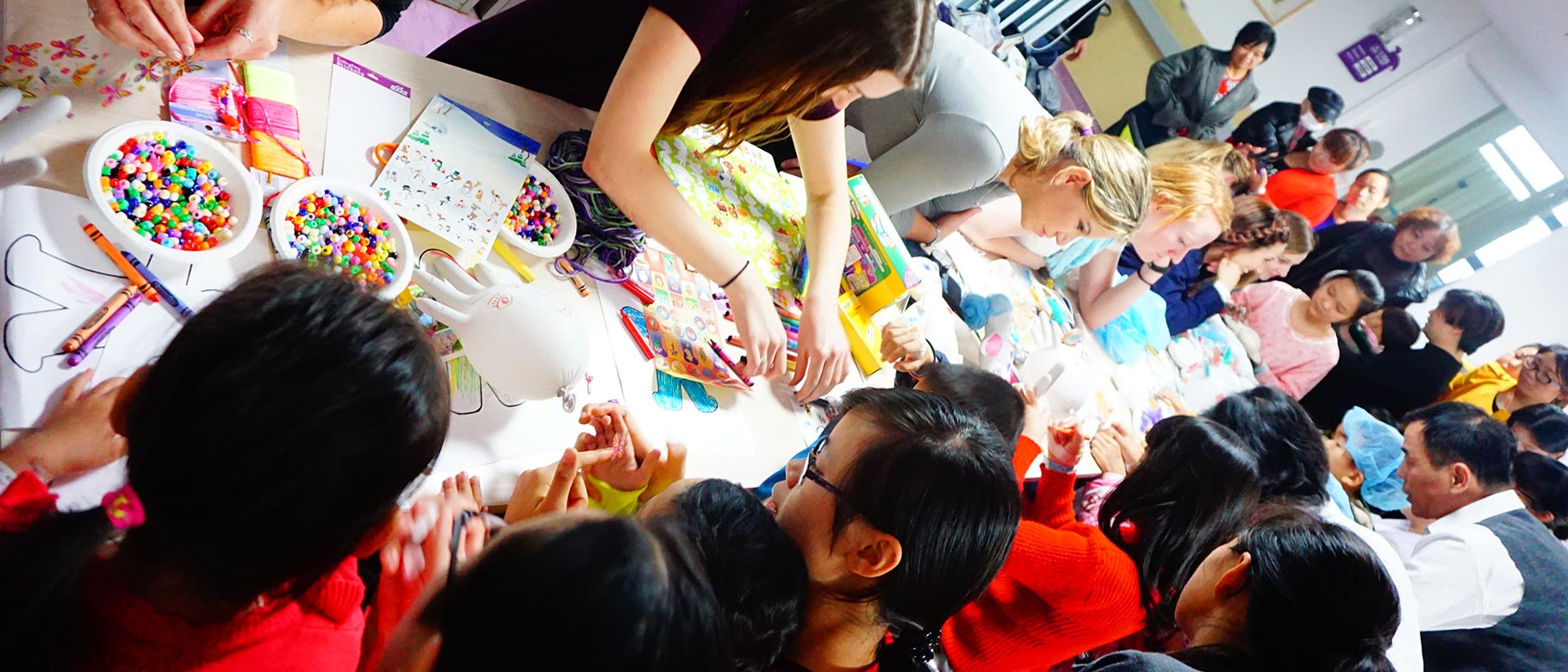 Charitable Aid
The hospital also actively initiates and participates in public welfare charity, with a number of charitable foundations at home and abroad. These public relief activities have provided an invaluable service to the local and national community. The joint efforts of hospitals and charitable organizations have been made to help more needy patients from poor families by fully playing the role of provincial project management institution and designated medical institution in the rescue project of congenital structural deformity in Zhejiang Province. A total of RMB20,810,000 - -medical donation was collected and 1232 sick children were helped in the last year.
In 2019, under the great support of Zhejiang University, the Children's Hospital and Hong Kong Sir Run Run Shaw Foundation achieved a major donation project—Special Fund of Sir Run Run Shaw Foundation and the Children's Hospital of Zhejiang University School of Medicine. A hundred million HKD was donated to develop advanced and sophisticated diagnosis and treatment techniques in pediatrics, talent introduction and training, clinical research to boost the development of pediatrics to step into a new phase.
If you want to donate, please contact us.
Email: chyb@zju.edu.cn Tell: 0571-86670022
We appreciate your contribution to the health of children.