Hospital Overview
Hospital Overview
The Children's Hospital of Zhejiang University School of Medicine is the largest tertiary hospital and the most comprehensive center of pediatric healthcare in Zhejiang Province. Founded in 1951, the predecessor of the hospital was "Zhejiang Provincial Maternal and Children's Hospital" led by Professor Li Yuhua, a famous pediatrician, as the founder and first president of the hospital. With the efforts of several generations of health care providers, the Children's Hospital has evolved from a small, one hundred-bed health care facility to the largest comprehensive center for pediatric medical care in Zhejiang Province. The hospital has become one of the best children's hospitals in the nation in terms of pediatric academics, clinical competence and comprehensive strength, ranked 3/4 in all children's hospitals according to The Best Children's Hospitals in China released by Hospital Management Institute, Fudan University. National Clinical Research Center for Child Health was approved in May 2019, achieving a zero breakthrough of national clinical research innovation platform in Zhejiang Province. The hospital became one of the initiating units of national children's regional medical centers in September, 2019.
The hospital shoulders the responsibility for pediatric care, medical education, scientific research, child health care, and public health emergencies in the whole province. It comprises of Binjiang and Hubin campuses with a total of 1300 beds and over 2,700 employees. The pediatrics has developed from relative obscurity to national prominence, and it has been recognized as a national key subject by the Ministry of Education. In addition, our school established the School of Pediatrics in 2018, and the development of disciplines has taken a step forward.
This top national children's hospital welcomes up to around 3.5 million outpatient visits, 81,000 inpatient visits every year. All hospital employees are committed to providing the highest quality of medical care to our kids.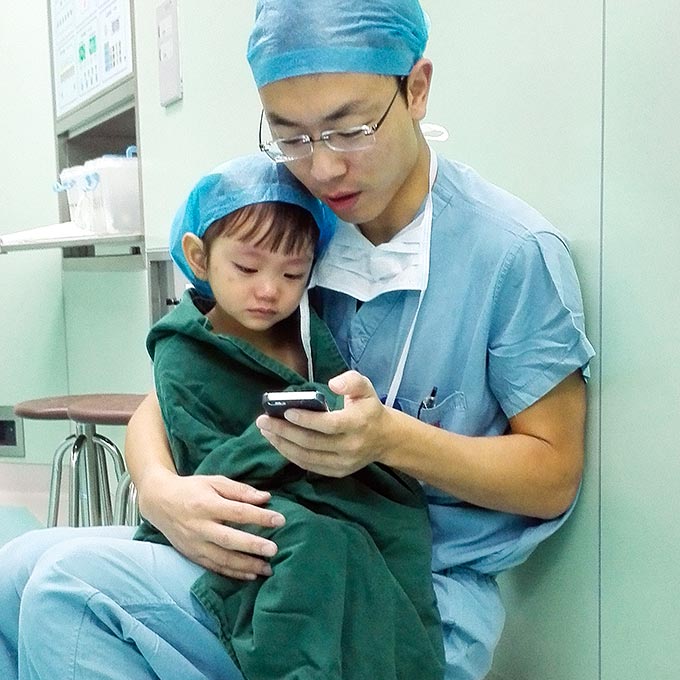 Mission Vision Value
Vision
First-class Discipline
First-class Team
First-class Quality
First-class Service
Value
Truth-seeking
Benevolence
Diligence
Excellence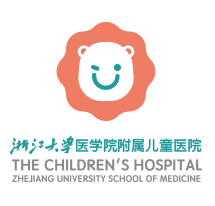 Hospital Logo: Sunflower symbolizes health and vigorous vitality, and the little lion symbolizes wisdom and courage.
Implied meaning: Doctors and patients work together to fight against the disease with positive attitude and first-class medical care.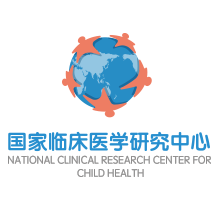 Logo of National Clinical Research Center for Child Health:The earth represents the vision and aspiration towards and connecting with the world.
Implied meaning: For the cause of children's health with higher, faster, stronger development momentum.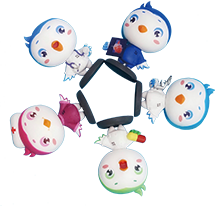 Hospital mascots: Cartoon characters of nurses, doctors, special technicians, and pharmacists based on the image of the white pigeon.
Implied meaning: Hospital employees with unity, sanctity, perseverance make unremitting efforts to achieve the goal.
Facts & Statistics
Number in 2020
Operating Index
Outpatient and Emergency visits
2,344,806
Average length of stay
6.42
Hospital Campuses
Binjiang Campus
Licensed beds
900
Hubin Campus
Licensed beds
400