National Clinical Research Center for Child Health & National Children's Regional Medical Center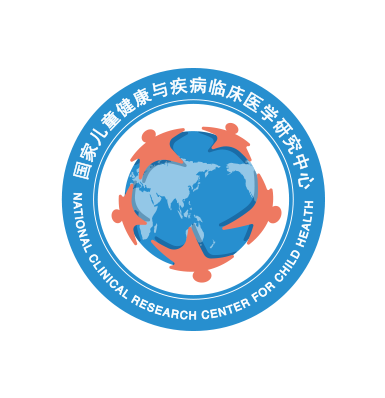 Center Introduction
National Clinical Research Center For Child Health (NCRCCH) is jointly managed by the Ministry of Science and Technology of the People's Republic of China, National Health Commission of the People's Republic of China, Ministry of National Defense of the People's Republic of China and National Medical Products Administration. It is based on the construction of the Children's Hospital, Zhejiang University School Of Medicine. It is the first National Clinical Research Center in the field of pediatrics in China.
NCRCCH faces the needs of children's health protection and disease prevention in China, oriented to clinical application and supported by collaborative clinical research network, conducted on large-scale clinical evidence-based research, translational medicine research, and strategic prevention and control strategies, collaborative innovation, academic exchange, talent training, and achievement transformation, facilitated promotion and popularization of the transformation of medical scientific and technological achievements, which can effectively improve the level of clinical diagnosis and treatment, promote the homogenization of medical quality, give rise to the improvement of overall medical level, and stimulate the development of health industry.
Overview of collaborative clinical research network construction
NCRCCH established more than 500 medical institutions and scientific research institutions to form a collaborative innovation clinical research network covering multiple provinces and cities across the country of the children's health and disease prevention, working together to improve healthcare standards of children. NCRCCH gathers many units with strong strength in the field of pediatrics in China, Cooperated with various regions and grass-roots medical institutions in China to promote clinical research in the field of pediatric health and disease prevention, to jointly build an omni-directional, digital and large-scale three-level network collaborative innovation clinical research platform.
Major research and achievements
Three main research areas are contained in the National Clinical Research Center for Child Health including child development and health promotion, neonatal / child critical care, and comprehensive prevention and treatment of major diseases in children. NCRCCH leads or participates in the development of 32 guidelines and consensus for diagnosis and treatment, 2 of which are international guidelines. NCRCCH formulated Technical Specifications for Screening of Newborn Genetic Metabolic Diseases, mastering the disease spectrum and incidence of common neonatal genetic and metabolic diseases in China for the first time. NCRCCH enjoys the largest number of children treated by ECMO, the broadest disease spectrum, and the highest success rate. What's more, the national multicenter childhood obesity diabetes cohort study, carried out by NCRCCH, is regarded as the evidence of International Child Obesity Prevention Guide.

Popularization and promotion
Appropriate technology promotion and teaching training have been offered to more than 1,000 primary health units by National Clinical Research Center for Child Health to support the development of Pediatrics in grass roots, improving the homogenization level of children's diagnosis and treatment technology.