A Drug for the Treatment of Progeria Launched in ZUCH
25/04/2022
International Affairs Office
On the afternoon of April 22, the launching ceremony of the Public Welfare Rescue Program for Children with Progeria was held at the Children's Hospital, Zhejiang University School of Medicine (ZUCH). With the launch of the program, two patients in the hospital were successfully served with lonafarnib. They became the first batch of children with progeria to use the drug in China as well as the first beneficiaries of this public welfare project.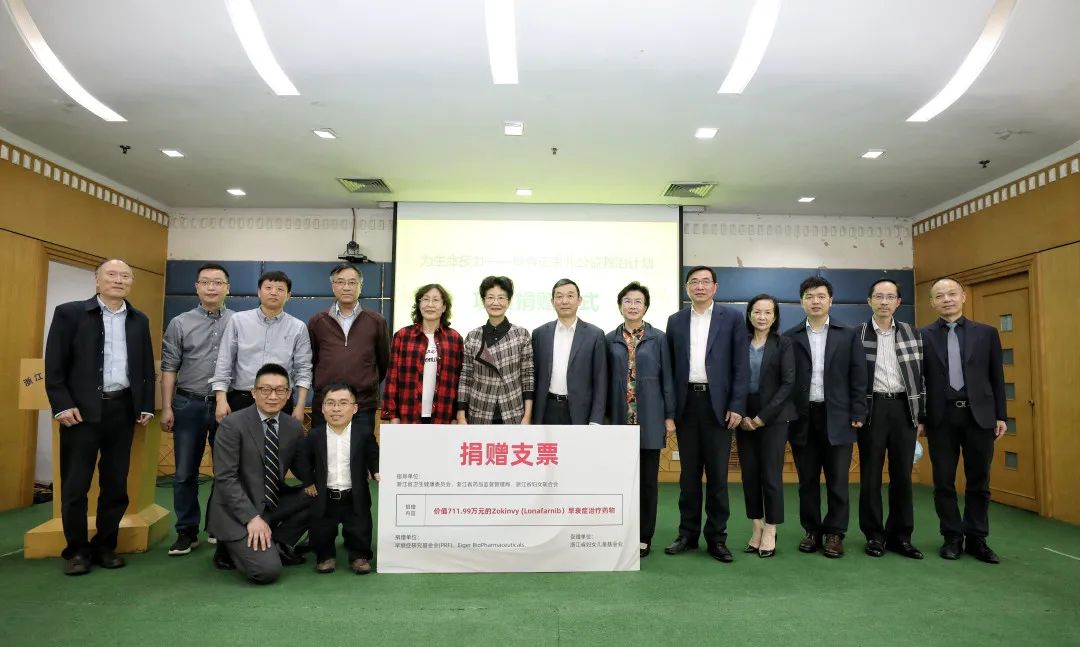 Progeria is a rare and fatal genetic disease. Patients with progeria usually die around 14 years old due to severe cardiovascular events. There are now about 300 confirmed cases worldwide. Lonafarnib was the first drug approved in the United States last November.
In order to help Chinese sick children with progeria get better treatment, as a national platform construction unit, ZUCH initiated this public welfare project, collaborating with Zhejiang University School of Medicine, corresponding government agencies, and charity parties. After two years of efforts, the lonafarnib has finally been successfully introduced to Chinese patients with progeria treated in ZUCH.The project aims to provide free lonafarbib medication for children with progeria, and help prolong life and improve life quality of these patients.
Prof. Shu Qiang, Party Secretary of the hospital, said that with the arrival of the first batch of drugs, ZUCH has become the first hospital in China that can provide lonafarnib for children with progeria, and the hospital has formulated an integrated rescue service process for children with progeria, expecting that more children with progeria can receive better treatment in the future. What's more, with rich case data of incurable diseases and accumulated rich experience in clinical diagnosis and treatment, a highland for the diagnosis and treatment of incurable and rare diseases in children will be built in the future.