Save a Sick Baby with Intestinal Failure
18/08/2022
International Affairs Office
In the NICU of Children's Hospital, Zhejiang University School of Medicine (ZCH), there are all seriously ill newborns living there. These babies have been fighting against the evil of the disease since they were born, and they have created one miracle after another of life together with the doctors and nurses in the NICU......
There is a story of one of the children in the NICU.
When Xiao Yan was sent to the NICU of ZCH, the 9-month old baby weighed just 2.7kg. Her medical history listed "meconium peritonitis, short bowel syndrome, intestinal failure, extreme malnutrition, liver dysfunction..." Before coming to Hangzhou, Xiao Yan was hospitalized for four times in three hospitals in Shanghai and Wuhan, and underwent three intestinal operations. At present, only a 40cm small intestine is left, while the normal length of a full-term newborn's small intestine is 160cm.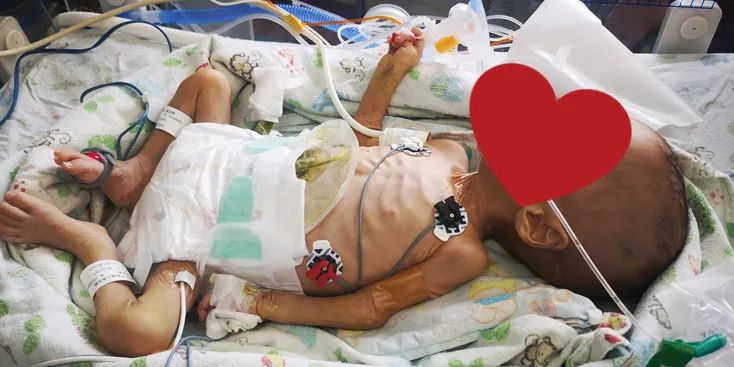 Every day, the medical team monitored her weight, urine and feces volume, and various laboratory indicators, carefully adjusting the dosage of various nutrients in the intravenous and oral nutrient solutions, hoping to give her as many calories as possible without further damage to her liver function. After more than half year's effort, her weight reached 7.5 kg and the right opportunity came up for her fifth operation of fistula reconstruction surgery. Since the last surgery, she recovered with astonishing vitality.
Now, Xiao Yan has celebrated her second birthday and discharged from hospital. The girl has developed rapidly both physically and emotionally. Parents and health care providers at ZCH are amazed and said, "How fortunately, We didn't give up this baby. Children are made to heal, we need to create appropriate conditions in which they can recover from devastating situations, as pediatric health care providers."