Prof. Fu Junfen Elected President-Elect of APPES
14/12/2022
International Affairs Office
The 12th Scientific Meeting of Asia-Pacific Pediatric Endocrinology Societies (APPES 2022) was held in Seoul, South Korea in October. The conference was held online and offline, focusing on the latest progress of pediatric endocrinology, and gathered pediatric endocrinologists and experts from Asia-Pacific countries. At the annual meeting of the APPES Board of Governors, Professor Fu Junfen was elected as president-elect of the Asia-Pacific Society of Pediatric Endocrinology.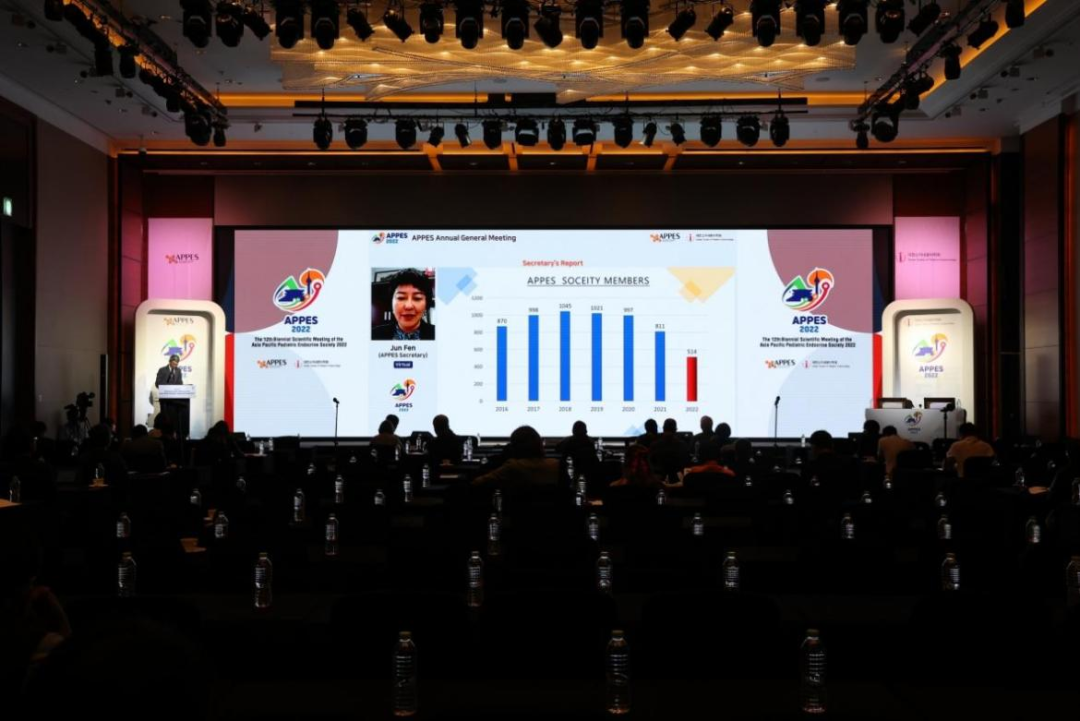 APPES aims to provide professional academic training and rich development opportunities for pediatric endocrinology specialists in the Asia-Pacific region, to address regional development imbalances in pediatric endocrinology, and to increase the global impact of the Asia-Pacific region in the pediatric endocrinology field.
At the APPES Conference, Professor Fu Junfen delivered a keynote report entitled "Changing Age of Pubertal Onset in Chinese Children", which detailed the different situation of children of different genders at the onset of puberty in China in recent years and the challenges of diagnosing sexual precocity.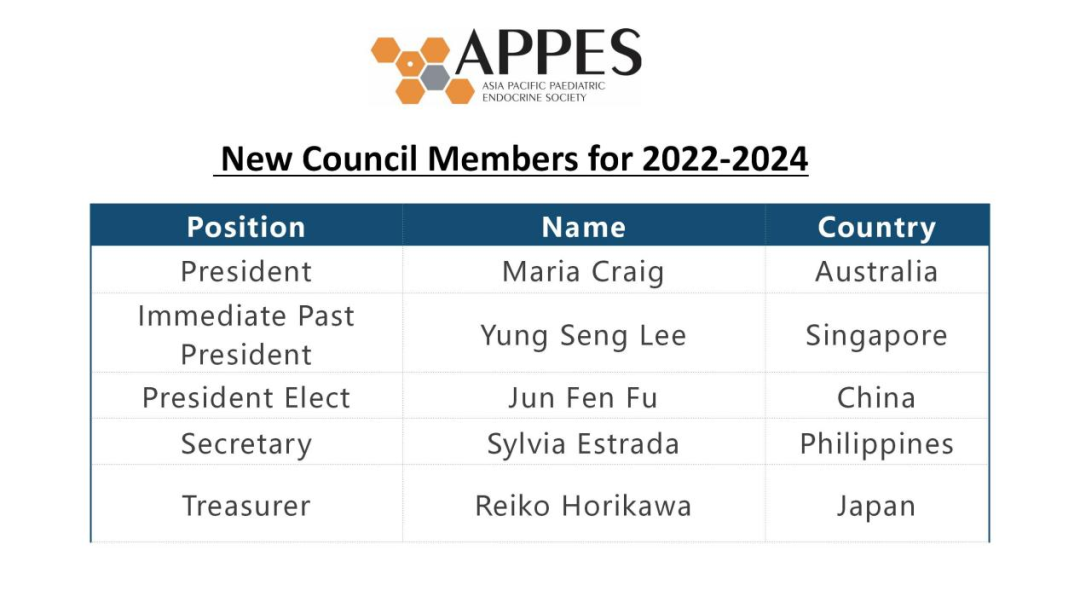 At the same time, in the annual meeting of APPES Council, as the Secretary-General of APPES, Professor Fu Junfen reported Secretary's Report to all APPES members about the development of the society in 2022, including the number of members, academic conferences, Fellow School and council meetings. In the reelection process, she was elected as the Chairman-designate of the APPES by a large number of votes on the basis of her excellent work as the Secretary-General for eight years. Professor Fu Junfen will take the position of President of APPES in the year of 2024.