The 4th Qianjiang International Seminar on Rare Diseases in Children was Held in Hangzhou.
20/07/2021
International Affairs Office
From July1 to July3, the 4th Qianjiang International Seminar on Rare Diseases in Children as well as the 2021 Academic Conference on Rare Diseases in Children of Zhejiang Medical Association was hosted by the Children's Hospital, Zhejiang University School of Medicine. 39 speakers were invited to give lectures at the conference. Prof. Zou Chaochun, the chairman of the seminar, delivered a speech at the ceremony, expressing his sincere welcome to all the attendees. More than 600 audience attended the seminar, including 200 people offline and 400 people online.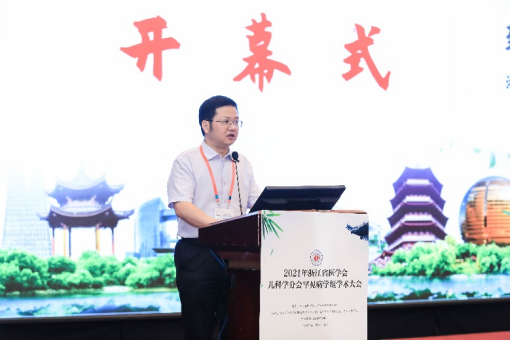 A series of rare diseases sharing and insights pushed the whole meeting to a climax on July 2, including Duchenne muscular dystrophy (DMD), Fatty acid metabolism disorder, hyperlipidemia, hepatolenticular degeneration, Gauchers disease, mucopolysaccharidosis (MPS), Prader-Willi syndrome (PWS), etc. Prof. Zhou Wenhao, vice president of the Pediatric Hospital of Fudan University, mentioned that genetic rare diseases are major causes of neonatal death, so early screening and prevention is extremely important.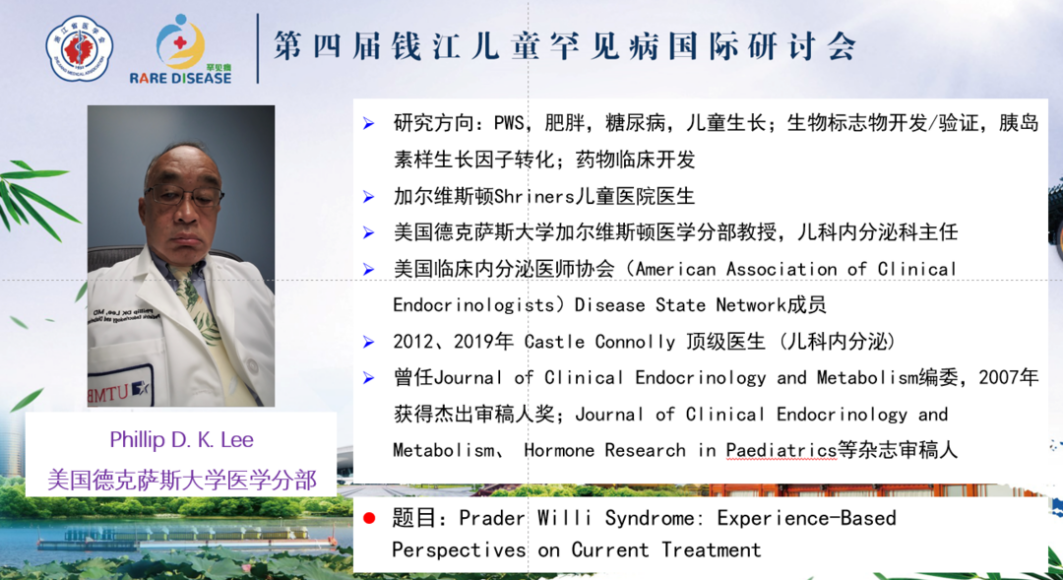 On July 3, well-know domestic and overseas speakers delivered keynote speeches about the diagnosis and treatment on rare diseases in children, including domestic speakers Dr Ding Jie, Dr Song Hongmei, etc. and three international experts ——Prof. Mitchell E. Geffner from Los Angeles Children's Hospital, Prof. Jiang Yonghui from Yale University and Prof. Phillip D. K. Lee from the University of Texas.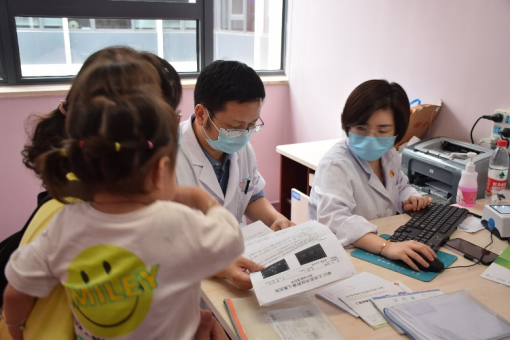 In addition, the conference held a special session on Spinal Muscular Atrophy (SMA). Many SMA experts shared their experiences and opinions on the screening, diagnosis, treatment and long-term management of SMA. A multidisciplinary consultation on 37 children with PWS was conducted on the Binjiang Campus of our hospital as the end of the seminar.
Dai Yangli
Endocrinology Department