Precise Treatment for Children With Spinal Muscular Atrophy
28/02/2022
International Affairs Office
"There are no heroes who fall from the sky. Thanks to the medical team of the Children's Hospital of Zhejiang University (ZUCH)!" Cong Cong's mother shared this message on the Wechat to express her gratitude on the 15th International Rare Disease Day after her son successfully received the ultrasound-guided intrathecal injection of Nusinersen, the 1st SMA disease modifying therapy which newly covered by national reimbursement .
Cong Cong has suffered from spinal muscular atrophy (SMA) for 13 years. Because of the progression of the disease and no medication available before, he developed multiple complications such as severe scoliosis, which led to an extremely low quality of life. His parents have been seeking for comprehensive cares for him, and finally they came to ZUCH. SMA is an autosomal recessive neuromuscular disorder caused by defects of survival motor neuron gene 1 (SMN1). It affects the anterior horn cells of the spinal cord and is characterized by spinal motor neuron degeneration, which results in progressive and symmetric muscular atrophy and weakness, with an incidence of 1/6,000-1/10,000 live births, and a mutation carrier rate of 1/42 in the general population of China. It is estimated that there are currently over 30,000 patients with SMA in China. According to the Standard of Care on this disease, treatment on SMA requires both disease-modifying treatment and multi-disciplinary treatment. In 2019, the launch of Nusinersen in China brought SMA into a new era of precise diagnosis and treatment. Before Nusinersen became available Chinese mainland, thousands of SMA children like Cong Cong were left in an unfortunate situation with no specific medication or management. As one of the members of the alliance of SMA diagnosis and treatment centers in China, Neurology Department of ZUCH initiated a special outpatient clinic for SMA in June 2019 to provide high quality care for children with SMA. Soon later, a multi-disciplinary medical team (SMA-MDT) led by the Neurology Department was established, with the collaboration of specialists from rehabilitation, developmental behavior, pulmonology, critical care, gastroenterology, clinical nutrition and orthopedics departments. After just a few years of passionate efforts, the level of the diagnosis and treatment for SMA of the hospital is recognized and takes the lead position in China.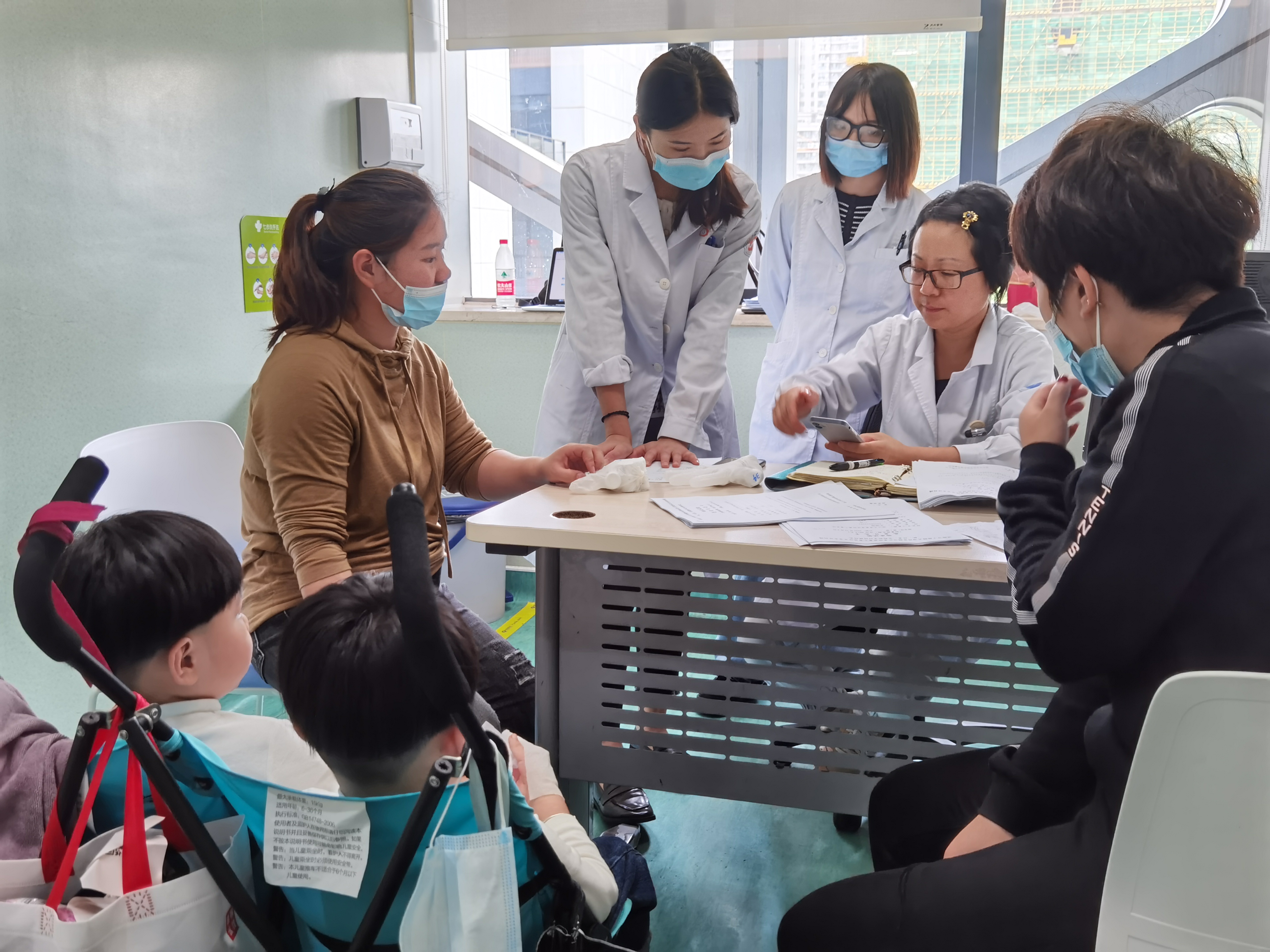 In just two and a half years, more than 100 children with SMA nationwide have been treated with the multi-disciplinary medical care in ZUCH and the quality of life of these patients have been greatly improved. In 2022, with the inclusion of Nusinersen in the national medical insurance, a real spring has come for children with SMA in China. A total of 34 children have received the drug treatment within two months, including seven children with severe scoliosis like Cong Cong. Through the teamwork of multi-disciplinary experts, they have successfully completed the injections and are expected to improve their motor function. Coordinator of this SMA-MDT team, neurologist Dr. Shanshan Mao emphasized that, in addition to the high-quality medical care, the treatment of SMA needs to bring more "faith & love& hope" to each patient with SMA and family. Therefore, every patient who received Nusinersen treatment in ZUCH will be awarded with a specially golden medal engraved with S.M.A( stands for Smart Marvelous Angel ) after each injection, which can bring them more courage and confidence.