An International Conference with Shizuoka Children's Hospital Held on Children's Day
01/06/2022
International Affairs Office
On the morning of June 1, Children's Hospital, Zhejiang University School of Medicine and the Shizuoka Children's Hospital of Japan held a remote video conference to conduct academic exchanges and to celebrate the International Children's Day together. Representatives from Shizuoka Prefecture included Shigenori Yamaguchi, the vice chairman of Shizuoka Prefectural Hospital Institution, and Kizaburo Sakamoto, president of Shizuoka Children's Hospital. Chen Zhengfang, Director of the Cooperation and Exchange Division of Health Commission of Zhejiang Province, attended the meeting. Shu Qiang, Secretary of the Party Committee of the hospital, Fu Junfen, Executive Vice President, Li Qiang, Executive Vice Secretary of the Party Committee, and heads of relevant departments including the International Affairs Office, Nursing Department, and Social Work Department attended the meeting. The meeting was presided over by Prof. Fu Junfen.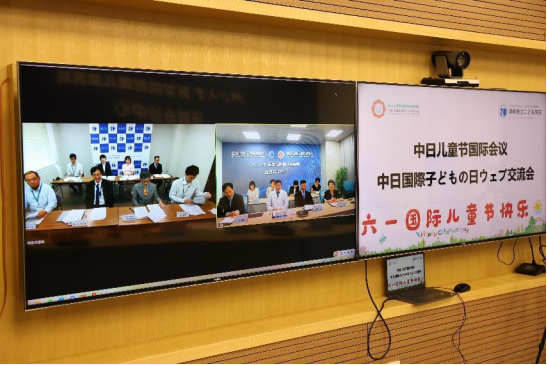 First, Prof. Shu Qiang delivered a speech on behalf of the hospital, introducing the construction and development of the hospital and the two national centers in recent years, the latest progress in pediatric surgery in left ventricular assist devices and Da Vinci robotic surgery. At the meeting, Prof. Shu shared a therapeutic game card called "Medical Squad" just developed by ZCH to improve hospital experience of sick children, and also displayed paintings painted by hospitalized children at ZCH to deliver best wishes and celebrate Children's Day together with children at Shizuoka.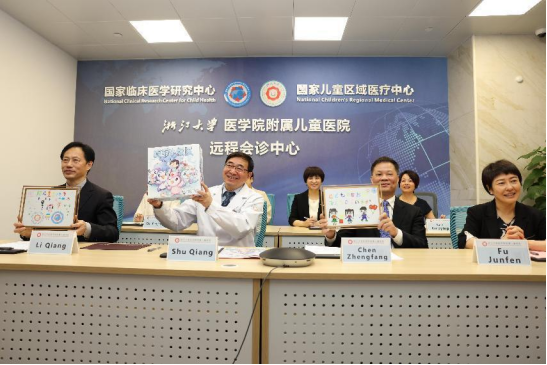 Prof. Sakamoto of Shizuoka Children's Hospital expressed his gratitude to ZCH for sharing the latest progress in the diagnosis and treatment of pediatric diseases and new developed game. He expressed that the Shizuoka Children's Hospital cherished the friendship with ZCH very much, and looked forward to having more opportunities to visit ZCH in the future to learn and exchange with each other.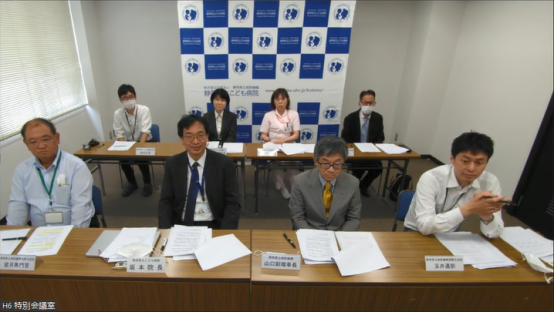 Prof. Fu Junfen said in her concluding speech that it was of great significance for two hospitals dedicated to children's health to hold an international conference on International Children's Day. It is believed that with the support of the Health Commission of Zhejiang Province and the Shizuoka Ministry of Health and Welfare, the inter-hospital cooperation and exchanges between ZCH and Shizuoka Children's Hospital will become more and more in-depth.