A Total of 100 Cases Operated by Da Vinci Robotic Surgery
14/08/2020
International Affairs Office
On August 14, the isolated lung of a 7-month-old baby was successfully removed and the baby is expected to be discharged 3-5 days after surgery, becoming the 100th patient in the hospital to be successfully treated by Da Vinci robotic surgery.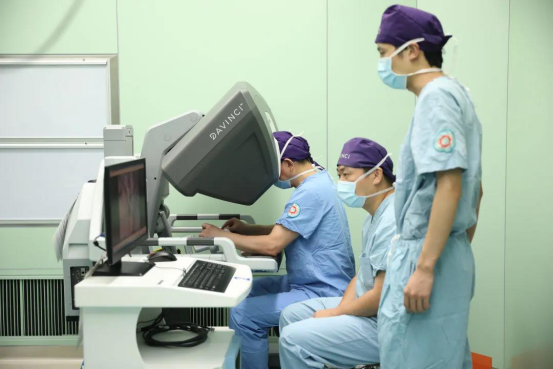 From the introduction of the first Da Vinci surgical robot in the hospital on April 1, to the breakthrough of 100 Da Vinci robotic surgeries on August 14, it only took four months. ZUCH is the first children's hospital to use Da Vinci's Robotic Surgery in China.
Professor Shu Qiang, an experienced cardiac surgeon introduced that children's tissues, organs and blood vessels are smaller than adults', and the Da Vinci surgical robot could bring less trauma and faster recovery for pediatric patients, therefore, it was especially suitable for pediatric minimally invasive surgeries.