An International MDT Consultation on Rosai Dorfman Disease Conducted between BCH & ZUCH
12/04/2021
International Affairs Office
An International MDT Consultation on Rosai-dorfman Disease was conducted at 8 a.m. Beijing time on March 31 between Boston Children's Hospital and the Children's Hospital of Zhejiang University School of Medicine. Participants included Dr. Fu Junfen, Executive Vice President, Dr. Lu Meiping, Dr. Tang Yongmin and rheumatology team from ZUCH, and Dr. Barbara Degar, Medical Director and Inpatient Oncology Assistant Professor in Pediatrics of Harvard Medical School and Dr. Dr. Nicole Ullrich, the Director of Neurologic Neuro-Oncology from BCH.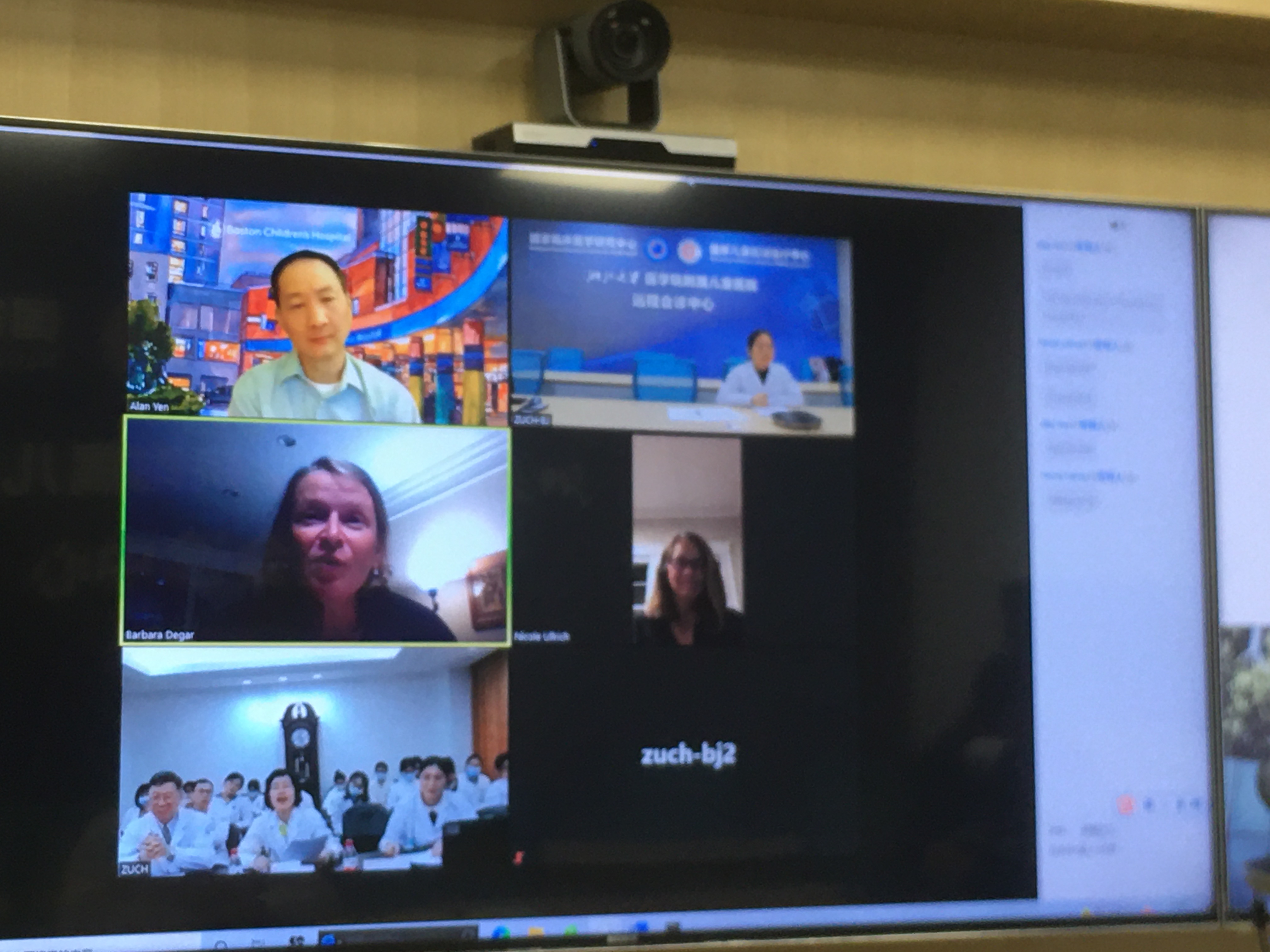 No more than 1,000 cases of Rosai-dorfman disease have been confirmed worldwide until now. Specialists of two hospitals shared constructive opinions related to the diagnosis and treatment of this case, including, for example, performing PET CT scan and measuring intracranial pressure, and other diagnostic and treatment approaches.
"The case is quite complicated. It is not common to see nervous system involvement in RDD. I hope that the patient's follow-up examination results and treatment status can be shared with us." Dr. Degar said.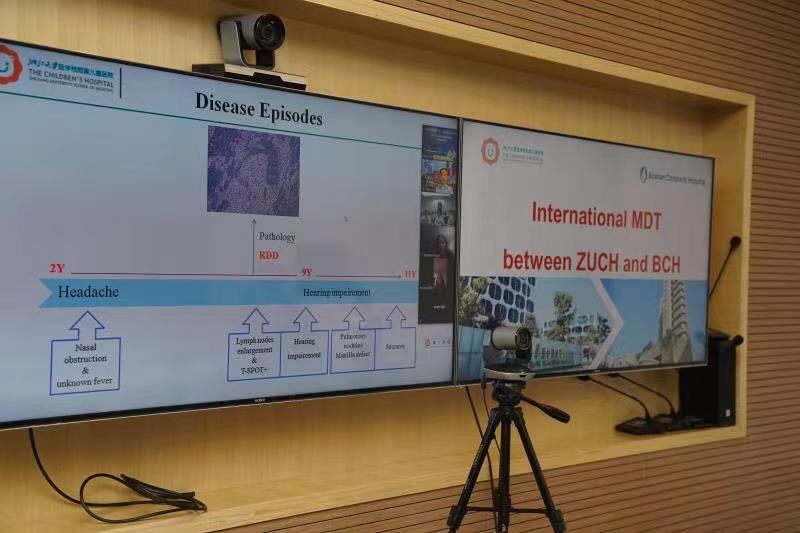 Seven remote patient case conferences have been discussed between specialists from BCH and ZUCH since the collaboration agreement was signed in December 2020. The consults have included cases in pediatric blood disorders and tumors, chronic Epstein-Barr virus infection, dermatomyositis, and RDD.
"The international MDT consultation for complicated cases, rare and undiagnosed diseases with BCH experts is very helpful for the precise diagnosis and treatment and better patient outcomes, therefore, I hope that our hospital can strengthen cooperation with BCH to provide better treatment for patients, and continuously improve the overall strength of the hospital," Dr. Fu Junfen said.