A Video International Conference Held for Joint Research Studies
19/04/2021
International Affairs Office
At 19:30 on April 15th, the video international conference between the endocrinology team led by Prof. Fu Junfen, the Executive Vice President of ZUCH and the applied genomics scientific research team led by Prof. Hakon Hakonarso in CHOP was held on time. The teams of both parties had a lively discussion, condensed and clarified the main direction of the joint scientific researches. At the same time, the potential exchanges and cooperation between the two hospitals were explored, including personnel training, case discussion on rare, undiagnosed and complicated diseases, and the construction of standardized biobank.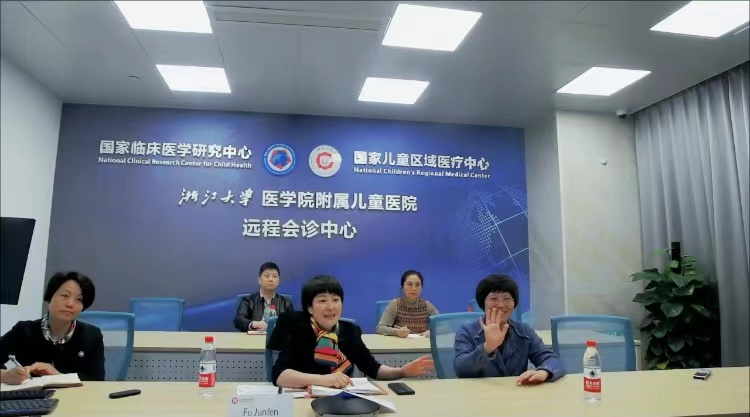 In this conference, Prof. Fu expressed her hope to carry out in-depth international exchanges with professor Hakonarson's team, especially in the fields of endocrinology, urology, genetic metabolism, genomics, the diagnosis and treatment on complicated diseases. Two teams could share its advantages and resources to benefit the health of children all over the world.
"Many studies carried out by the endocrinology team of ZUCH are exactly the key research topics of our center, and the research data obtained by ZUCH represent the East Asian population very well. We have good foundation for conducting joint research," says Dr. Lifeng Tian, a PI of Prof. Hakonarson's team.